Cartier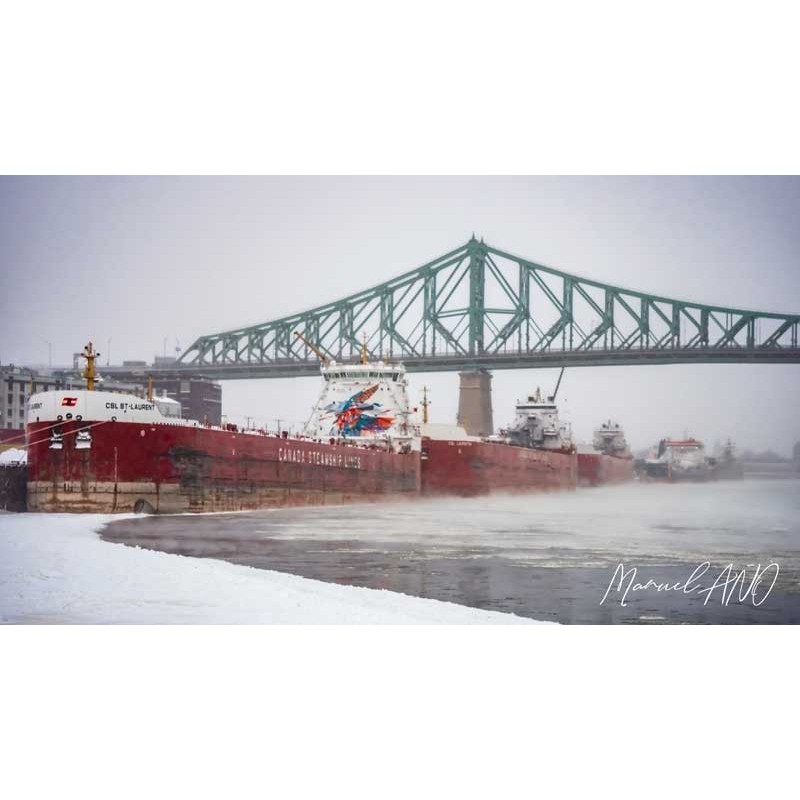  
The "Quai de l'horloge", facing Montreal's Jacques-Cartier Bridge, gives us a winter view worthy of a polar landscape. That day, the red cargo ships reminded me of many Canadian winter images of these Coast Guard ships on polar missions.
-Photograph limited to 3 reproductions.
-Signed and numbered.
-Delivery fees not included.