Au delà des banquises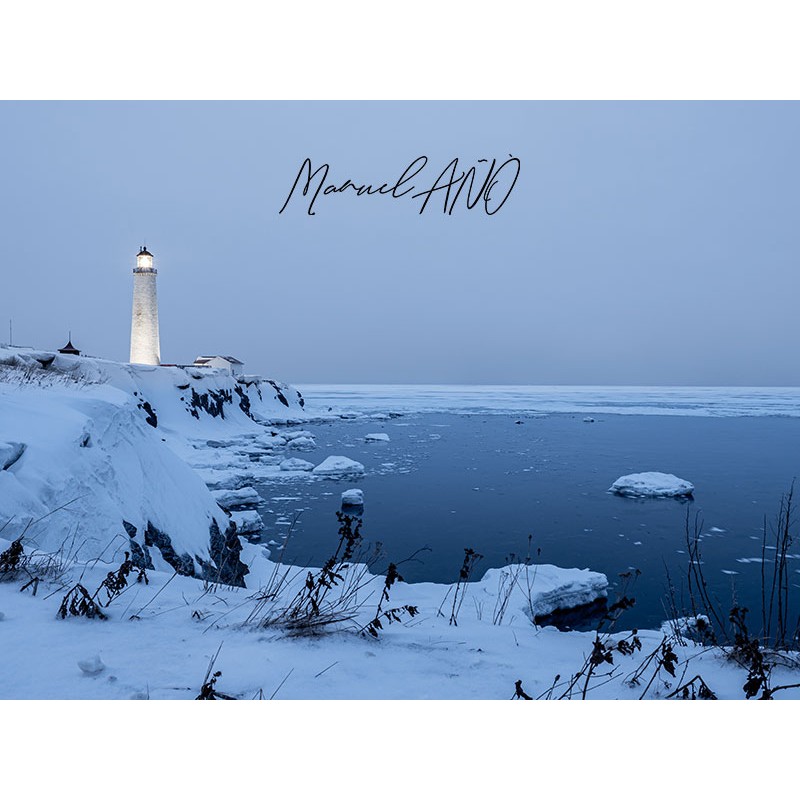  
We are in March 2020 in Gaspésie, while the lockdown due to the Covid19 virus bein to be present in most  the world's major cities. Here it is not the only reason that keeps people at home, but what might be the last upcoming snowstorm of the season. The landscape is quite different on these days than during the summer with the large number of tourists who come to discover the lighthouse and Forillon Park.
In love with lighthouses and their symbolism, that night I took this one with a long exposure, each photo being taken for about ten seconds. 
Thus, taking the powerful light beam guiding the sailors on the river.
100% secure payments
-Photograph limited to 3 reproductions.
-Signed and numbered.
-Delivery fees not included.