Mme Murène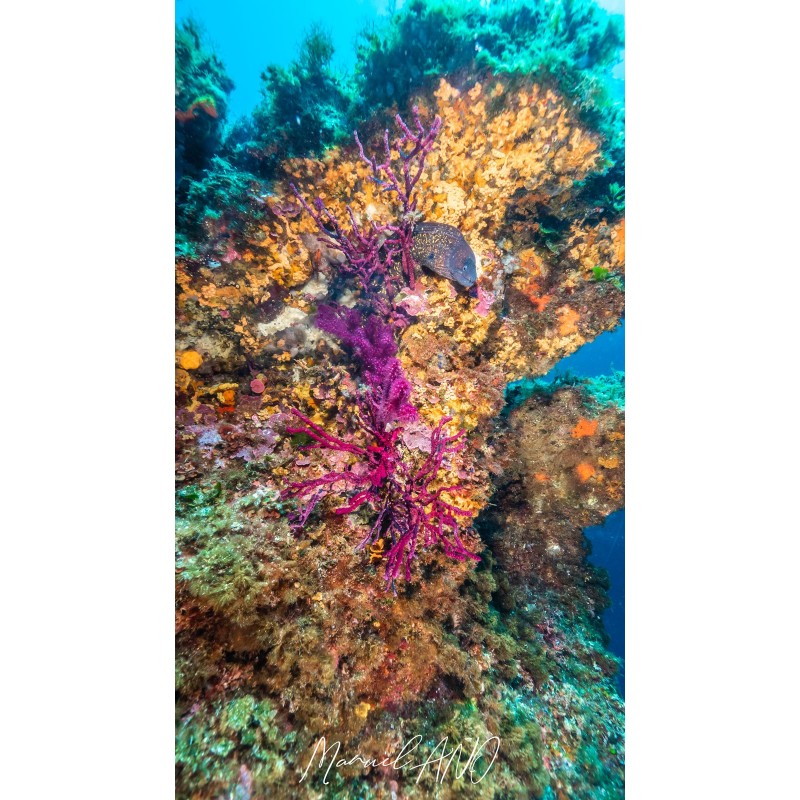  
Madam moray allowed herself to be photographed in Marseille, more precisely in the Riou Islands nature reserve on a drop named: «Les Impériaux du milieu». The brightness of colors of the pink and purple gorgonians is appreciated only when scuba diving with underwater lighting. With our lights, we can fully enjoy the bright colors of this environment where usually everything looks pale because of the lack of light at these depths.
100% secure payments
-Photograph limited to 3 reproductions.
-Signed and numbered.
-Delivery fees not included.