Bass Espagnol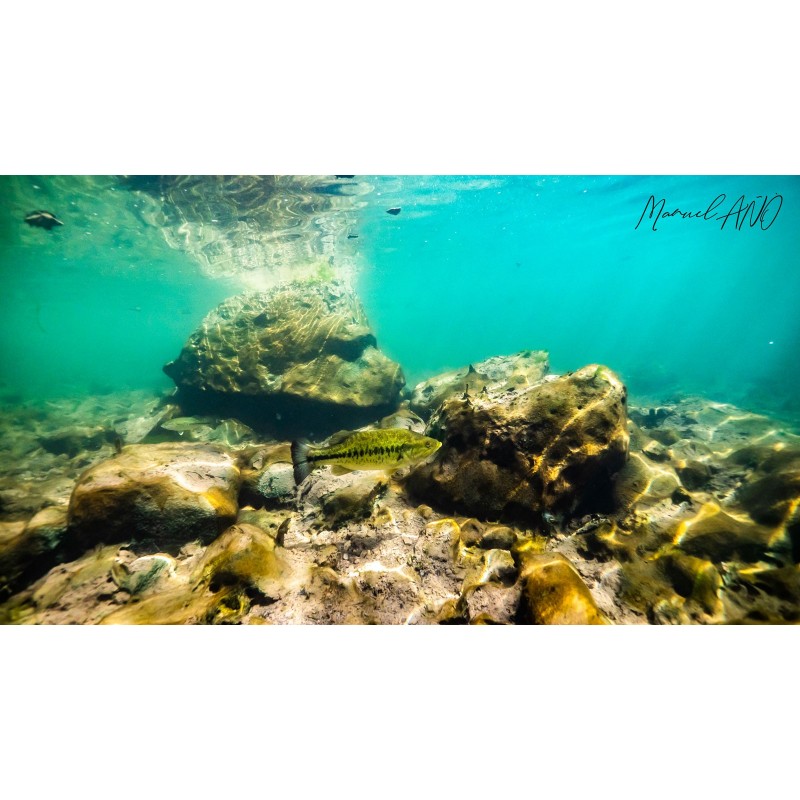  
Bass is a well-known species of Quebec fishermen and divers. There is, however, a very large family of this species that occurs around the globe.
This one crossed my camera during a shooting in an alpine lake in Spain in the Valencia region. The small amout of water in this area of the lake allows to appreciate the bright colors, like the turquoise water. A strong current coming from an upstream also helps to keep this beautiful visibility.
100% secure payments
-Photograph limited to 3 reproductions.
-Signed and numbered.
-Delivery fees not included.