L'antre de la méduse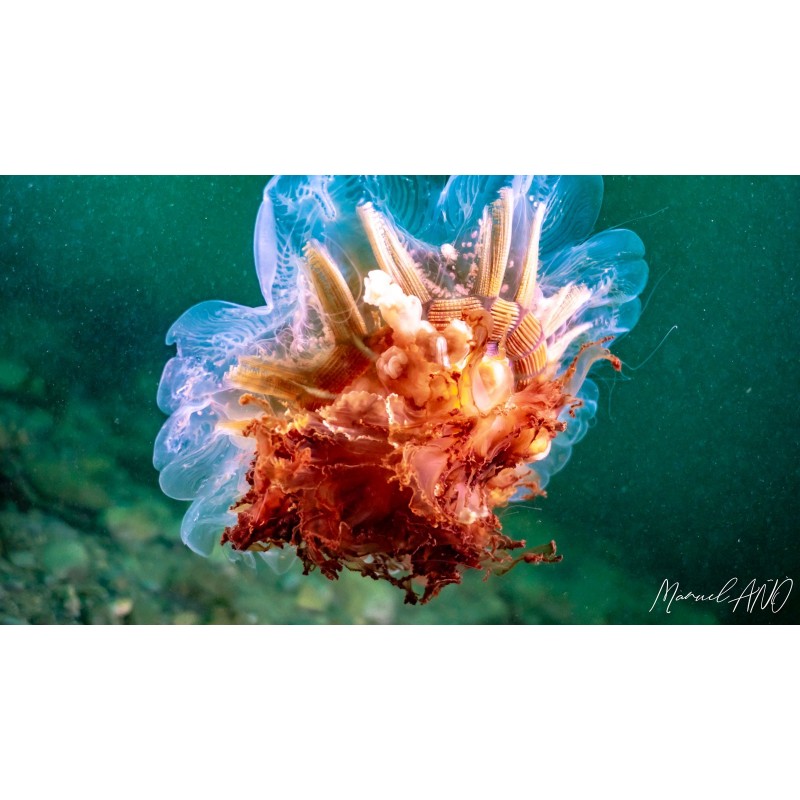  
This photo was taken in Forillon National Park in the Gaspé peninsula during a scuba dive close to the cruise dock of Gaspé Bay.
This jellyfish species is much smaller than its older sister "Lion's Mane Jellyfish". Here this specimen was no more than 40 cm large and 50 cm long. Observed at about 20 metres depth, this jellyfish caught my attention with its speed and majestic swimming.
100% secure payments
-Photograph limited to 3 reproductions.
-Signed and numbered.
-Delivery fees not included.