Charognard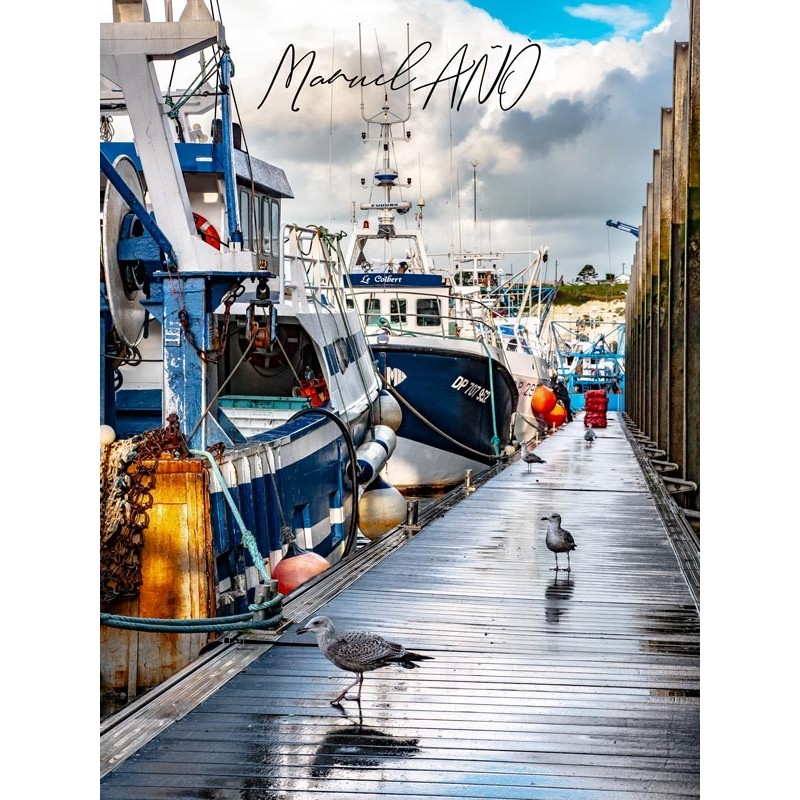  
Passing through the Port of Dieppe in Normandy for the documentary film shooting on my beautiful native region, I had the chance to attend "La grande débarque". It is a short period of the year when 300 French trawlers are allowed to fish this delicious shellfish. Considering strict fishing licences and strict management, the vessels can fish a common area that moves every year. So it's quite a show to see all 300 vessels returning to the same harbor, which usually only accommodates about 20 of them the rest of the year. There is only a tiny space available at the wharf for unloading, so the maneuvers become more complicated as the ships come in. In only 2 hours, the peaceful harbor becomes a very busy place where the old sea wolves communicate by shouting to each others with a beautiful accent and patois!  
100% secure payments
-Photograph limited to 3 reproductions.
-Signed and numbered.
-Delivery fees not included.