Morisson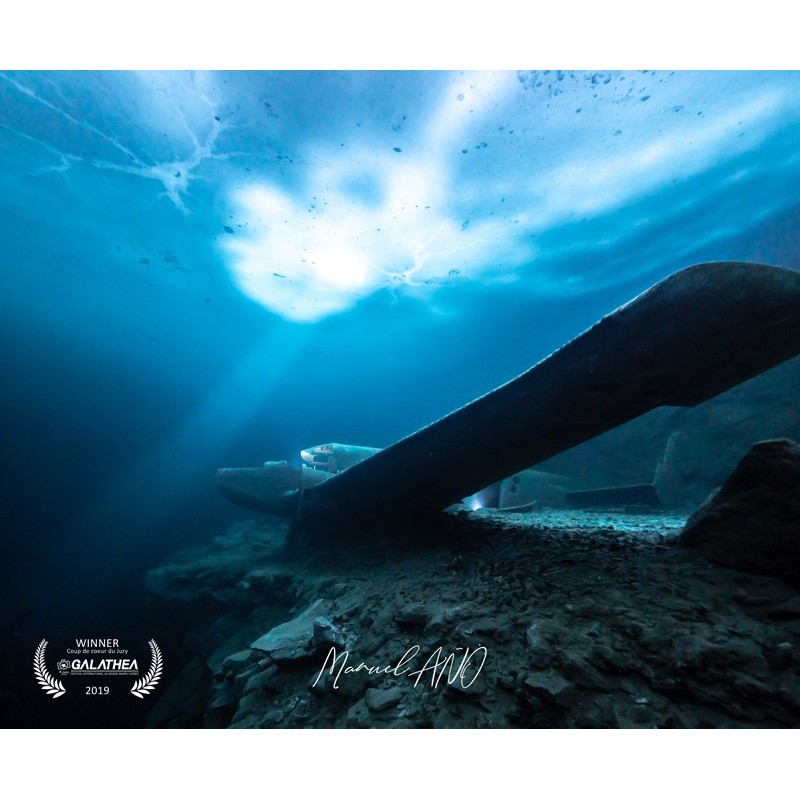  
Morisson Photography won the Jury's Choice at the Galathea International Marine World Film Festival 
The first time I showed this picture to my friends, no one understood what it was about... It took them about 10 minutes to realize that it was here in Quebec, in the middle of February at -25° Celsius outside in a 2° C water.
The wreck of the plane from the Morrison quarry, near Gatineau, is well known to recreational divers. I wanted to rediscover it and show it as it is for more than 5 months, trapped in the ice that keeps it in the shadow. The challenge was to make only one hole in the ice in order to let a net of light pass over the cockpit area. We had to take into account the orientation of the sun and the distortion in the water. As the challenge was not big enough, we challenged my friend, Pierre, to do the photo in freediving.
With the wreck at more than 10 meters deep, the intense cold, and a complicated camera to move underwater without using an insane amount of energy, the challenge was tough, but the reward was entirely satisfying. Not to mentioned that the photo is actually made up of 6 photographs taken as a panorama and then assembled in post-production.
-Photograph limited to 3 reproductions.
-Signed and numbered.
-Delivery fees not included.