Alien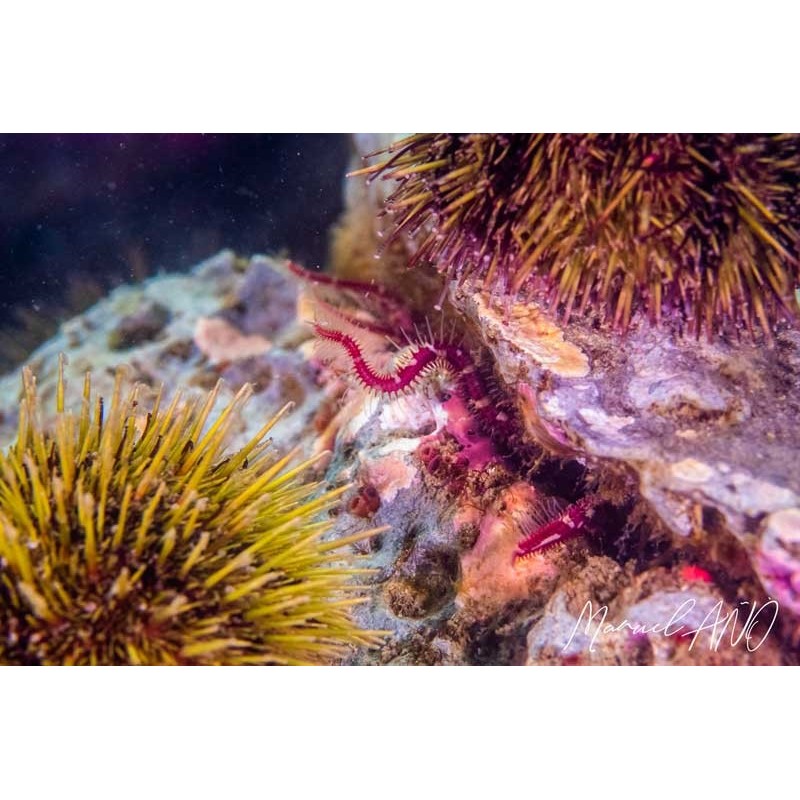  
Marine life of St.Lawrence's bottom is much more surprising than it seems from the surface. When you dive in these waters, most of the year below 4 degrees, a world of colors opens up to you. Here, sea urchins and other creatures with monstrous appearances delight us with a rather unlikely landscape. Will you able to find the shrimp that hides from its predators in this complex environment?
100% secure payments
-Photograph limited to 3 reproductions.
-Signed and numbered.
-Delivery fees not included.