Underwater photoshoot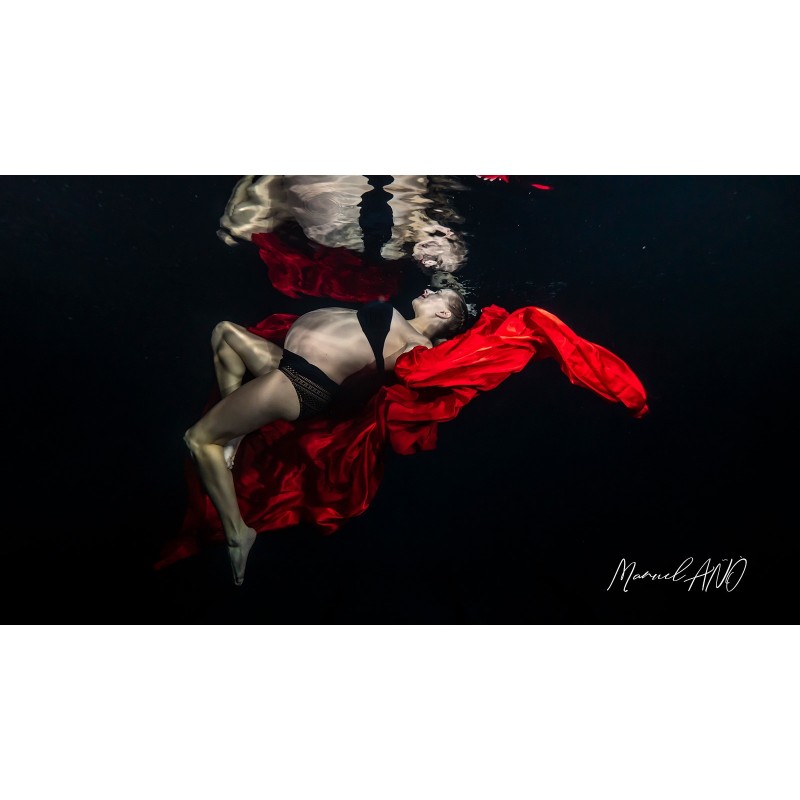  
Doing an underwater photography session is a unique experience in itself. This is obviously an opportunity to immortalize exceptional photos and share them with our loved ones, but it is above all the only way to achieve poses in three dimensions (unless you have the opportunity to shoot in space...)! The majority of my clientele are delighted with the relaxing and fun side of an aquatic photoshoot.
For my part, what I like the most in aquatic photoshoots is to share my passion for this environment as well as the beauty of the play of light through the water. Explorer and underwater cameraman, mainly in the film and documentary industry, it is for me a way to bring any type of person in the pool and ensuring their satisfaction with their experience as well as with the images. Finally, safety during my sessions is essential and that is why I am always assisted by my team of freedivers and safety divers. We are all accredited to welcome you in safe conditions and meet legal requirements.
For more information on available options.
*Prices shown are for photoshoots performed in the Rouen, France area.
100% secure payments
The aquatic photo shoot included:
-25 retouched photographs minimum for 2 hours / 40 retouched photographs minimum for 3 hours.
-An introduction to the aquatic environment, so that your attitude under the water seems more graceful to the image.
-Supervision by a team of professionals from the aquatic environment.
Ideal for:
-Digital souvenir photos.
-Add these pictures to a photo album (wedding, family, for professionals with commercial use ...).
-Use for your social networks, website.
-Perfect for an enlargement and framing (or for printing on canvas!).
You can contact me now at +33 7 83 84 06 86 or mail me at manuel.ano@prodaqua.com to book the dates of your activity.