HMS Daffodil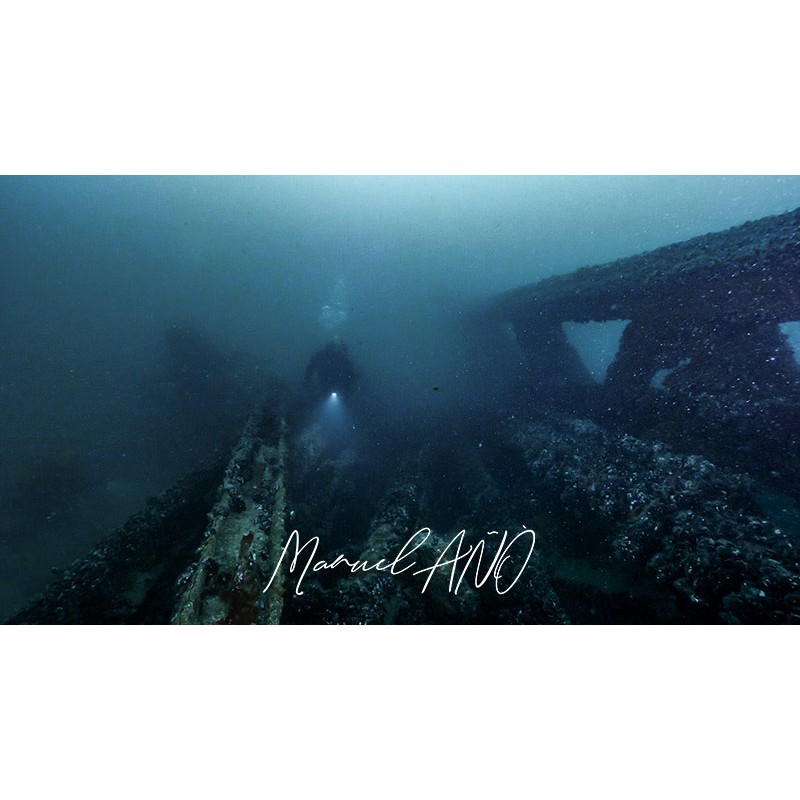  
We are 6 miles from Dieppe's coast in the middle of the English Channel.The Normandy beaches has unreliable waters and its very strong currents, storms and waves make the searches difficult and risky. These are the underwater archaeological divers of the Grieme guiding us on the shipwreck HMS Daffodil, they know very well. 107 meters long and 18 meters large, you can easily get lost and disoriented. Sunk at the end of World War II on March 17th 1945 after having hit a mine and carrying with it 9 crew members, this ferry train could carry up to 54 cars on its with its 4 tracks, still visible today at the front with the loading boards.
100% secure payments
-Photograph limited to 3 reproductions.
-Signed and numbered.
-Delivery fees not included.